Dear Parents and Future Parents,
Wilder Penfield is an engaging and welcoming school community in which your children will thrive.
We work hard at promoting a community of kindness and respect. The teachers, daycare staff and support staff work tirelessly to ensure that students receive the best education possible and that they develop a love of learning.
Our teachers and support staff instill a passion for learning by challenging and nurturing students academically, socially, and emotionally. From the high level of academics to a variety of extracurricular sports and clubs' teachers lead, to our Mindset room that support our students emotional learning, we are here to support the whole student so that they can in turn reach their true potential.
We are very excited and waiting impatiently for our new Kindergarten play structure scheduled to break ground at the end of May 2023. Two large new play structures are being installed in our kindergarten area of the school yard for our little ones to play on and work on their climbing, balance,  and creativity skills.
We are thankful to have fabulous parents that are involved and volunteer at Wilder through the Home and School. This parent-led group is amazing and work to support the school and the students. They host the Monster Mash, the Holiday Breakfast, the end-of-year BBQ, and staff appreciation week, just to name a few, not to mention all the fundraising they do to help purchase items for the students and teachers to make their learning experience even more memorable.
I always say Wilder Penfield is home, when you join our school, you become part of the family and we look forward to adding you to our family and counting you as one of our own. Welcome to Wilder!
France de la Rochelle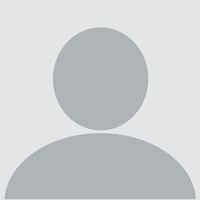 Grade 5 & 6 French Teacher | Enseignante de français de 5e et de 6e année